Important Dates:
Sunday, January 27-Catholic Schools Week Mass (9:30 am) Open House (10:30 am)

Monday, January 28-PJ day dress down with buddy time
Tuesday, January 29-Stripes and Flannel dress down
Wednesday, January 30-Teacher Appreciation Day 10:30 am Mass
Thursday, January 31-Student Appreciationtion Day-free choice dress down
Friday, February 1-Red and White game (even classrooms wear red/odd classrooms wear white)

6th grade plays at 12:45-1:15 pm
7th grade plays at 1:20-1:50 pm
8th grade plays at 2:00-2:40 pm

Monday, February 4-Cardinal College at 7:15 pm
Thursday, February 7-8am Mass
Friday, February 8-Spirit Wear dress down for $1 for St. Jude
That's Ancient History (6)
The 6th graders finished up their short study of Kush. This was a kingdom that worked very closely with Egypt, going through many changes over the time that Egypt ruled. Students gathered information on how Kush changed throughout its history all because of its location, being so close to Egypt has benefits and drawbacks. The students finished this chapter with a quiz. For the next week and a half, the students will be focusing on the Israelites, another civilization whose history is closely tied to Egypt. The 6th graders are learning about the important people in Israelite culture and Judaism. They were asked to gather information about these important people using stories from the Torah, and put together their own scroll to teach the class about a specific assigned Israelite leader. After they complete their scrolls they will begin to learn about Judaism. We will then finish up these two chapters with a quiz and move on to our next area of study, India!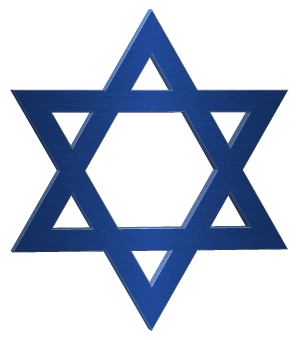 The Constitutional Classroom (7)
7th grade has completed their History Fair project! Their projects will be assessed by judges on Tuesday and have the chance to travel to the regional competition! Two students from each category will have their project entered in the regional competition taking place at UIC in a few months! In the coming week, students will present their projects to their classmates and enjoy a celebration on Tuesday. Later in the week, we will continue our next unit, the Constitution. We will finally head back to our focus on early American history, learning about how our government came to be through the Constitution and Bill of Rights. We will be taking a quick look back at the Articles of Confederation, something we focused on a few months back, and then begin to look at the Constitutional convention. Students will receive many types of study materials to continue to work on throughout this unit and we will review concepts with our warm-up each day. Our test will take place sometime in late February. 
America on the World's Stage (8)
This past week the 8th graders got the chance to truly understand how outstanding consumerism played a role in the Stock Market crash by calculating the finances of F. Scott Fitzgerald, the famous author, and Zelda, his wife. They were shocked at how much this affluent couple spent on clothes, parties, and fun activities. They really got the idea of how much people were spending beyond their means during the '20s. Students then explored the 6 causes of the Great Depression, learning that the Stock Market crash was not the only factor at play during this time period. To demonstrate their learning about these causes, 8th graders created storyboards, telling the story of how things dramatically changed. This week they will take a close look at how the stock market works and have a chance to try their hand at buying 1920s stocks. They will compete to see who is able to earn the most money through their savvy stock choices. To begin to explore the human effect of the Great Depression students will examine and analyze pictures of this time period and then write a letter to a senator of that time, using one picture and their persuasive writing to convince them to take action to help the American people. Later this week the 8th graders will read about the human impact of the Great Depression, learning more about what people did to cope. Next week the students will explore what Herbert Hoover and Franklin Roosevelt did to help the American people get back to work.