In Religion this week, we looked very closely at the start of the new Church year. We discussed what happens during Advent, which began two weeks ago, and the class thought about what they can each do during this most special time. We've made Jesse Tree ornaments for the school's tree and have practiced for our Advent/Christmas Program. They are really looking forward to singing for you! 
In Language, the children finished a rough draft letter to parents asking for a new pet. We'll finish the final next week. Let me know if anyone is persuaded to get that pet for your child. I'd love to share the pictures! They also did a little writing for Thanksgiving, which is displayed in the hall for now but will come home soon. Next week, we will begin our story in reading, which is a short chapter book on Theodore Roosevelt. In grammar, we'll begin our noun study. We will determine many factors about each noun in a sentence. In Phonics, we have started to look at consonant blends. For fun, see how many your child can find in the words around your house, like clock, swing, tree, etc. We will start getting cursive homework next week.  Please remind your child to sit properly when doing cursive homework. He/she should know what that means. 
We've begun chapter 5 of Math. We've been breaking apart to subtract. Next week has us writing the problems vertically and subtracting with and without regrouping. We'll finish this chapter before Christmas break and start the next chapter upon our return. 
We have one more lesson in our unit on animals in Science. We will take a few days to study and have the test late next week. Look for the Unit to come home on Tuesday and have your child start studying it a little each night.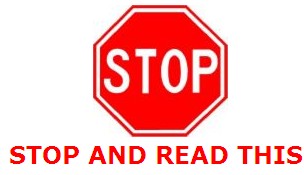 What fun it was shopping at the Holiday Shop. I'd like to wish Mrs. McKeehan a huge THANK YOU for all the work she put into it and helping our class during our visit.

 

Remember to bundle up your children, as we do go out for recess whenever possible. Thank you!

 

Please remember to send in a water bottle that your child can refill throughout the day. Water fountains are only used for refilling, not drinking directly.

 

Are you looking forward to our Advent/Christmas concert? We can't wait to joyfully sing for you all! More information about when to arrive on Wednesday will be sent to you next week.